IP Filing and Prosecution
An Intellectual Property Right (IPR) is right associated with intellectual properties, that is, property that is generated through creation of the mind, such as inventions; literary and artistic works; designs; and symbols, names, and images used in commerce.
A brief overview of different types of IPRs and their respective features are presented below: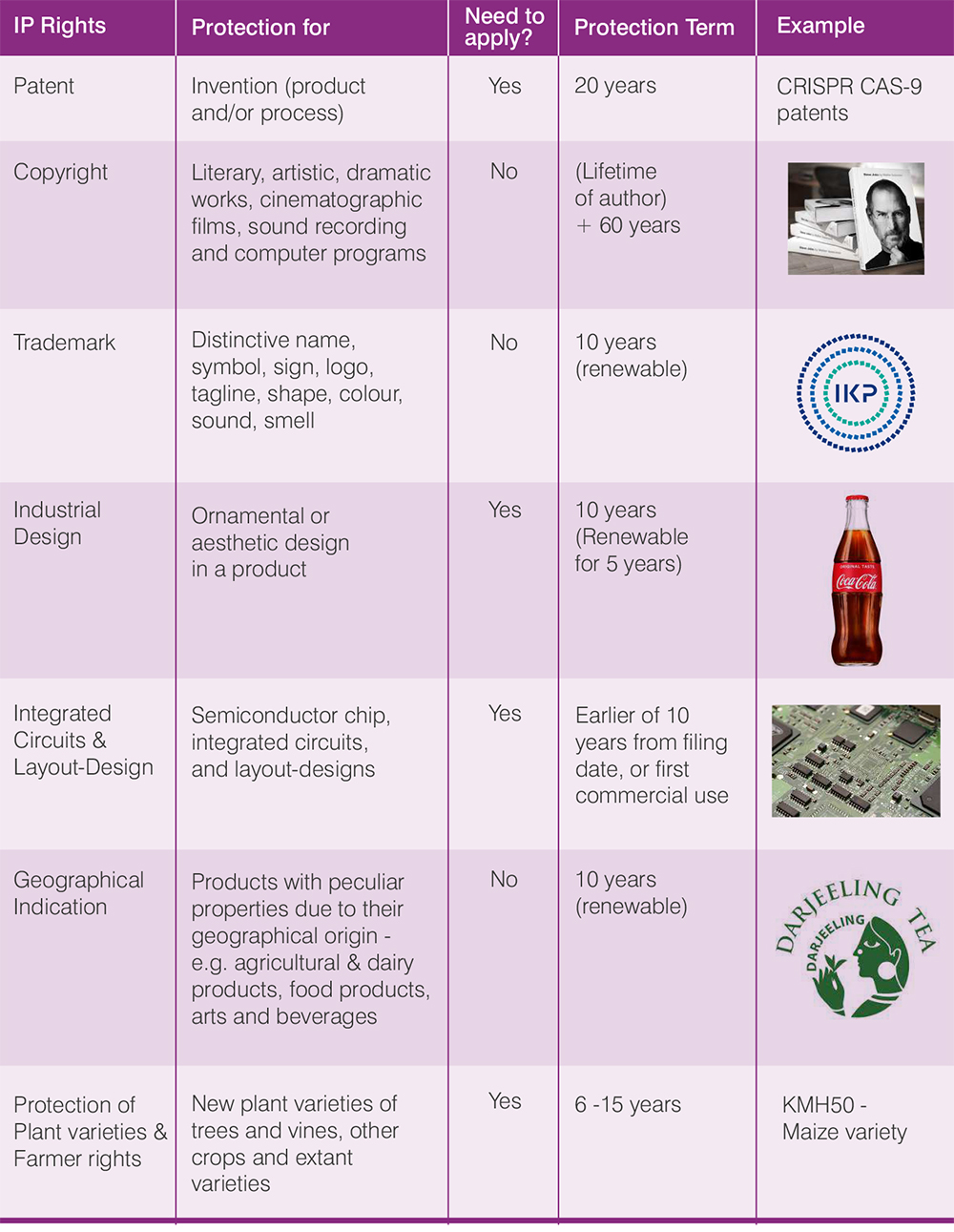 Each of the IPRs have different filing and prosecution processes, involving respective laws and rules thereunder. It is advised to consult IPR professional for your IPR protection and enforcement.
We provide following IP services:
IP Awareness & Training
IP Strategies
Patent Searching
Patent Analytics
FTO and Landscape Analysis
Patent Drafting, Filing, and Prosecution
Trademarks Searching
Trademarks Filing and Prosecution
Copyrights Filing and Prosecution
Industrial Designs
NBA Approvals
Plant Varieties & Farmer's Rights
Geographical Indications